Six celebrities who own cars but can't drive
12 March 2021
We often imagine which cars we'd buy if money were no object, but what if you weren't legally allowed to drive the gleaming set of wheels on your drive?
We've compiled six celebrities who have owned nice cars – sometimes a fleet of them – despite never getting behind the wheel themselves.
Cardi B
You have to be impressed by someone who has amassed a vast luxury car collection which they can't take for a spin.
Quirky rapper Cardi B has no driver's licence yet she's well known for showing off her impressive fleet of cars on Instagram – it includes include several Lamborghinis, a Fiat 124 Spider, customized Rolls-Royce and more!
Cardi is arguably spending six figures a time on cars that are just to pose with. What's more, she bought herself a Lamborghini Urus and then posted the receipts online to show she paid in cash to silence her critics.
At the time, she also owned a Bentley Bentayga, a Lamborghini Aventador S, a Mercedes-Maybach S-class and a Chevrolet Suburban. Phew!
She did admit she had a thing for expensive cars while filming James Corden's Carpool Karaoke, and she explained she was taking driving lessons with a view to getting her driving licence. Until then, she would just be using the cars as props for her selfies.
Ricky Gervais
Known for his comedy and acting, Gervais was approached when Top Gear was looking for a new host to replace Jeremy Clarkson a few years ago.
Gervais was reportedly honoured to be asked by the long-running show but told the producers it'd be difficult for him to host a car programme as he didn't have a driving licence.
Like many celebs, Gervais is often driven around when he needs to be somewhere and a trailer is used whenever he has to portray a character who is driving.
It's all part of his maverick persona and although he has owned a few fancy cars over the years, he legally can't drive them.
Noel Gallagher
Often arguing he was too busy in the 1990s to learn to drive, as one half of Oasis, Noel Gallagher instead spent his time writing and performing the famous songs we know the band for.
As he celebrated his 50th birthday in 2017, Gallagher admitted he often feels embarrassed about his lack of driving skill. But at the same time, he often looks at other drivers and is grateful he doesn't have to worry about the stress of avoiding pedestrians and other cars on the road.
Gallagher did own five cars at one point, despite being unable to drive, but he's recently spoken about having driving lessons at the age of 53 so who knows… we might see him on the road soon!
Mariah Carey
Probably the least surprising celeb on this list, Mariah Carey is known for her diva behaviour and will avoid walking if she doesn't have to.
She's often spotted being chauffeured around whenever she needs to be somewhere, using any one of the decent collection of cars she owns and others drive for her.
During her six-year marriage to Nick Cannon, the couple would often exchange cars as gifts (like you do when you're a multi-millionaire, we suppose!) As a result, Carey owns a Rolls Royce Phantom Coupe, a custom pink Porsche Cayenne, a Maserati Quattroporte, a Maybach 62 Luxury Sedan and a custom matte black Range Rover.
She uses a personal driver to get around and is usually papped in the passenger seat of these luxury rides.
Freddie Mercury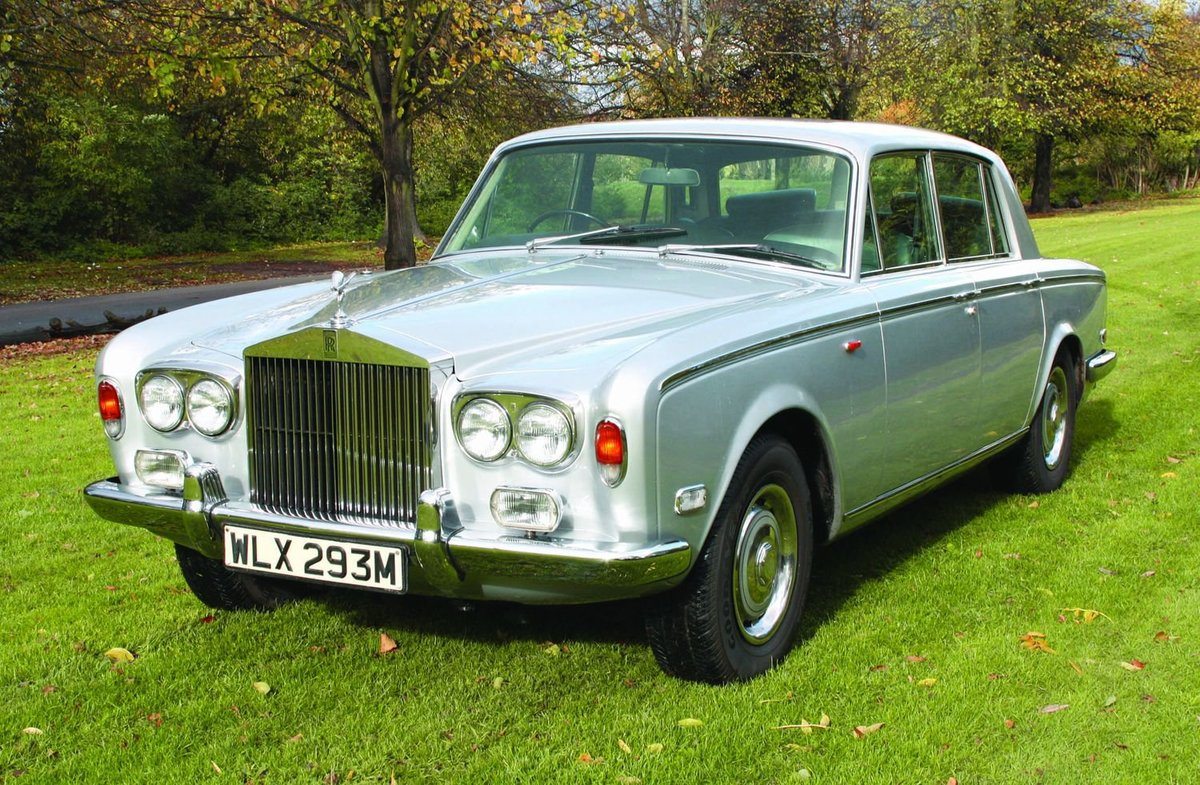 Despite owning a black Mercedes S-Class and a 1976 Rolls Royce Silver Shadow, Queen's frontman never learned to drive.
Could this have been the reason behind the 1978 hit Bicycle Race and its lyrics 'I want to ride my bicycle'?
Even though Freddie didn't ever drive it, his Rolls Royce sold at auction in 2013 for £74,000. We just hope whoever bought it is enjoying being chauffeur-driven as the legendary musician once was.
Robbie Williams
Even though he once bought five cars in one day, splashing out more than £1 million in the process, the former Take That member cannot drive.
Inspired by a visit to Elton John's house and seeing his impressive fleet of cars, the then 18-year-old Williams bought a Porsche, a Ferrari, a Mercedes, an Aston Martin and one he can't recall. They were all delivered to him on the same day and he sold them soon after.
After finding fame with Take That at the age of 16 and being quickly catapulted into a superstar lifestyle, we guess that taking lessons and getting a driving licence has just never been on Robbie's list of priorities.